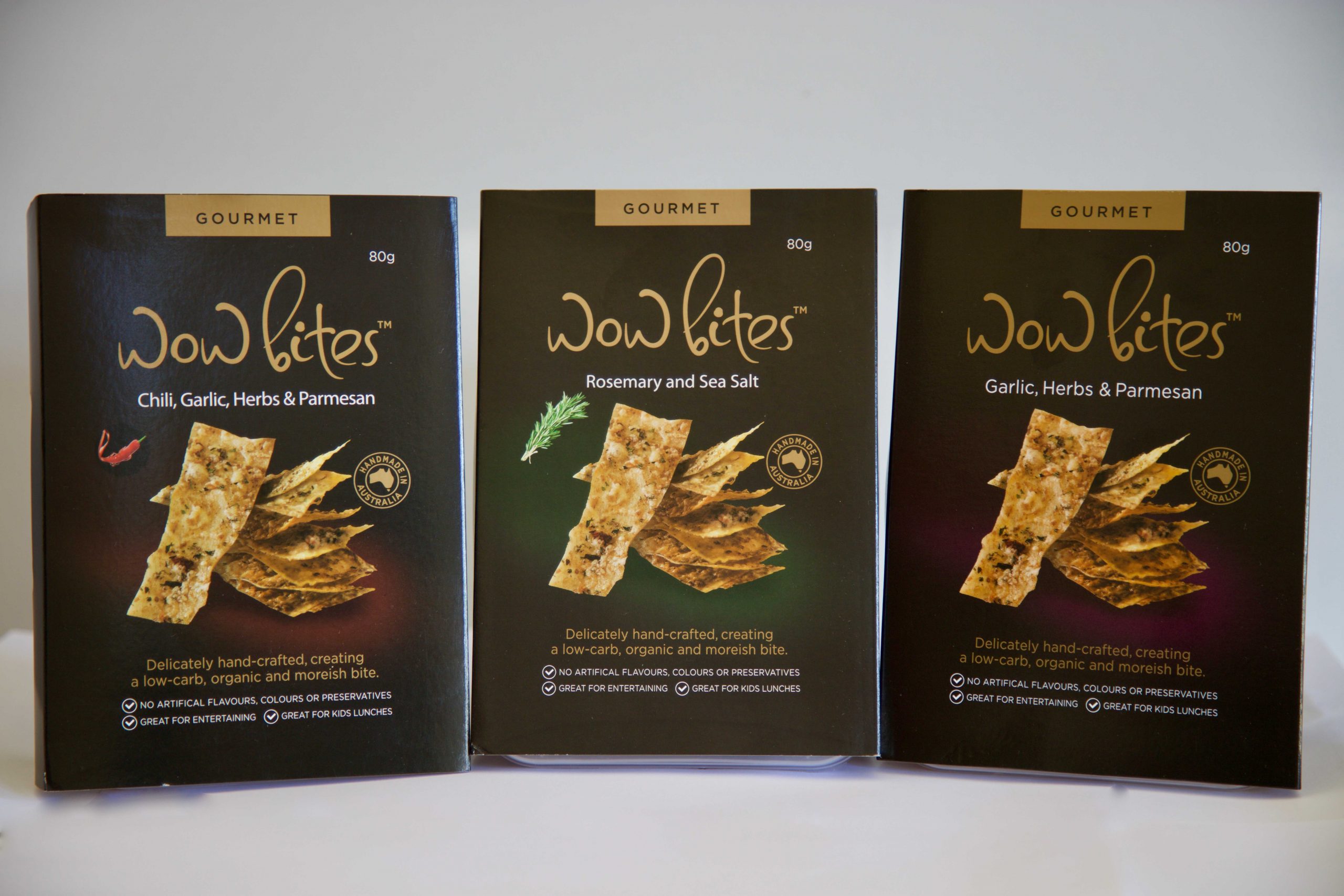 "Hi there, I just wanted to say, I tried your garlic & parmesan Wow Bites for the first time this weekend and they have BLOWN MY MIND. They are the most delicious crisps I've ever had and I just absolutely cannot stop eating them. Love them so much :)"
"Thanks for sharing your WOW Bites! My staff loved the Garlic and Herbs and I really liked your Rosemary and Sea Salt. I can taste why it's doing so well in Australia. Continued success and hope to see it in stores in Hawaii soon!"
"I have recently discovered the wow bites and love them! My husband loves them too - bit of a fight to see who can get to them first!!"
"WOW bites is a product I could become addicted to - they are so delicious."
"I just wanted to tell you how much I love your crackers. They are delicious."
"While visiting NSW from QLD recently I discovered Wow Bites at Harris Farm in Newcastle. I'm in love with them!!!!!"
"These would have to be the most amazing things ever!!"
"WOWBITS LADY: I am facing a serious addiction problem with both my darling wife and her best friend. I have a pang of guilt because I introduced both of them to Wows. Now both are hopelessly addicted. I feel a tinge of responsibility. Hence this message to you I need to plot remedial action(s).
1. Do you conduct or know of a 12 step program for WOWs addiction withdrawl? This could be conducted late at night somewhere on the Central Coast to avoid publicity. Participants could be masked and given complimentary hoodies.
2. I have been considering WOWs total saturation as an alternative strategy. This includes having WOWs available 24/7 so that one becomes sick of them. This will involve huge supply chain challenges. Do you ship directly by the container to Sydney?
3. I have also considered guerilla action. This could involve late night search and destroy missions into the kitchen. But this is fraught with danger. Addicts do not easily forget. They know where every single WOW is located, and destroying the cache only drives them underground. I am asking for your help.
4. The bogus buyer is another alternative. This involves using a bogus middleman to both front the sales and hide the identity of the addicted purchasers. This has to be done discreetly so as not to raise the issue of money laundering. I am considering approaching one of the big four banks. What do you think?? Would you sell to them??
What am I to do?
Don't let WOW mean Worry Only Worsens.
I await your sage advice."